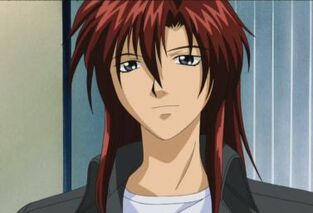 Hiroshi Nakano
[[1]]
Serious Hiroshi

Name

Hiroshi Nakano (Hiro)

Age

19

Birthday

August 4

Blood type

B

Height

178cm

Weight

62kg

Status

Bad Luck's Guitar player

Hair

Darkish Red

Eyes

Brown

Gender

Male
Hiroshi Nakano (known as more commonly as Hiro) is Shuichi Shindou's childhood best friend and band mate. Hiro can read Shuichi like a book and knows what's going on even before Shuichi does. Hiro is also the guitarist in Bad Luck and, with Shuichi, has dreams to surpass Nittle Grasper. But like every other character in Gravitation, Hiro is a lot more than a pretty face.
Hiro is really good at math and just basic information all together which was shown in episode 4 when he was able to answer every question they gave him. He is more of a calm guy and he doesn't get over excited like Shuichi. and has a lot of information and just being wise for his age. He has a crush on Ayaka Usami (this stated in many episodes) and they talk over the phone a lot; Hiro once stated that they chatted for 10 hours straight.
Ad blocker interference detected!
Wikia is a free-to-use site that makes money from advertising. We have a modified experience for viewers using ad blockers

Wikia is not accessible if you've made further modifications. Remove the custom ad blocker rule(s) and the page will load as expected.